Spent today building the enclosure for the ShapeOko. Left, right, and rear sides are 12mm ply with bracing at the front top and bottom. The panels are held together with screw on angle brackets.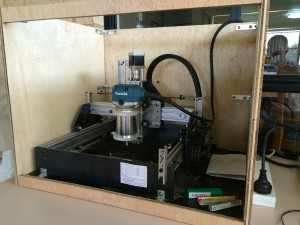 The top and front have been left open for a perspex hinged cover to be added later. A hole will be added on the left side at the back for a vacuum to be attached to collect dust.
Here is a closer view of the cable management with drag chain.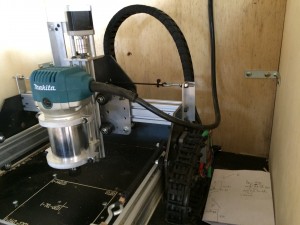 And finally a picture of a Christmas decoration made with my ShapeOko.